Special Lifetime Offer - Going Away Soon!
Create amazing

blog posts

10X faster

with AI tools.
Easy-Peasy.AI is the AI Content Generator that helps you and your team break through creative blocks to create amazing, original content 10X faster.
TRUSTED BY 1,000+ TEAMS GLOBALLY AT INNOVATIVE COMPANIES
Create amazing content 10X faster
Easy-Peasy.AI is an AI Content tool that can help you with a variety of writing tasks, from writing blog post, creating better resumes and job descriptions to composing emails andsocial media content, and many more. With 90+ templates, Easy-Peasy.AI can save you time and improve your writing skills.
"I found Easy-Peasy.AI to be an excellent AI copywriting tool. I would highly recommend this tool to anyone who wants to improve their writing skills or stuck for business ideas."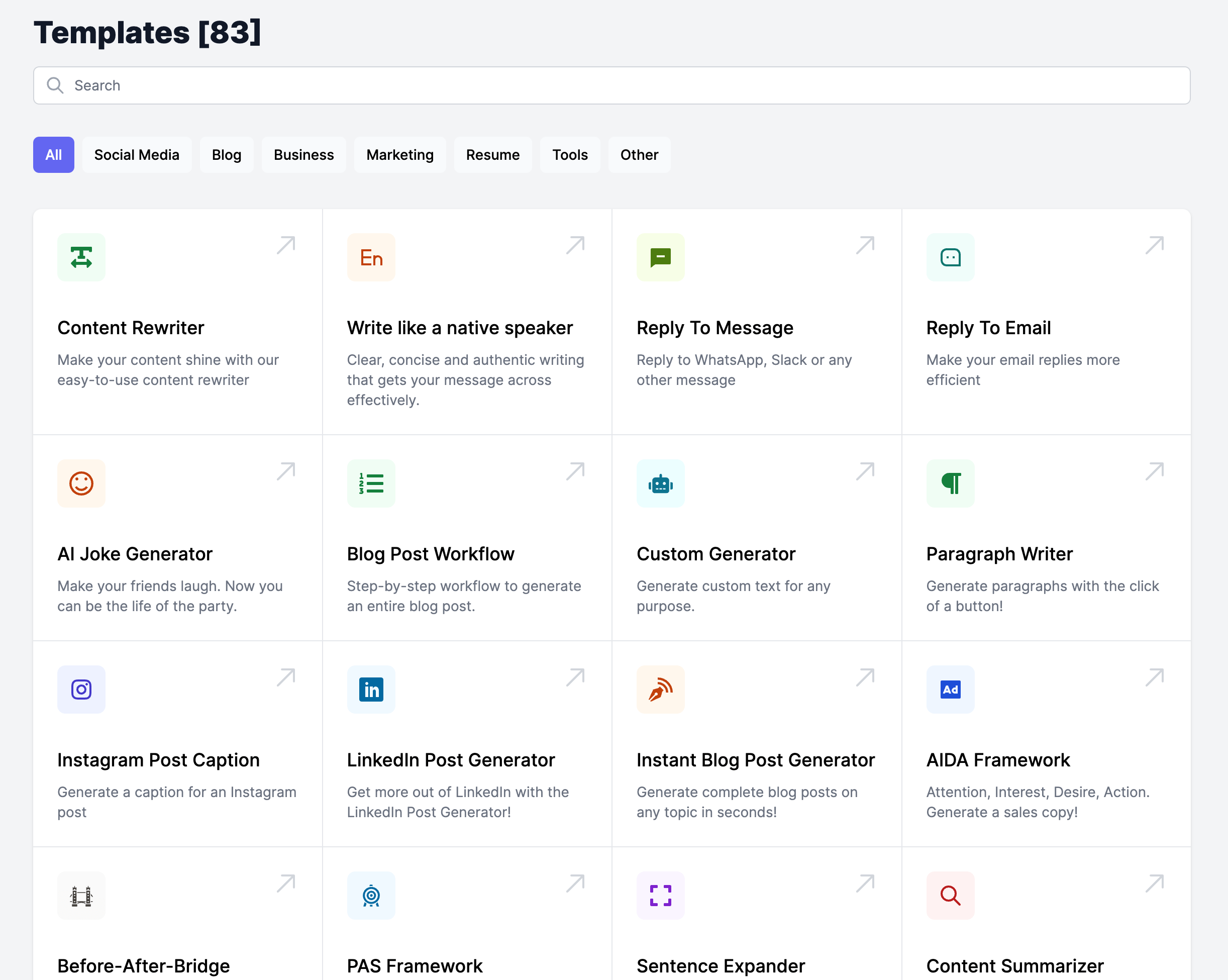 Use AI to create any art or image
Are you looking for a tool to help you create unique beautiful artwork and images quickly and easily? Look no further than Easy-Peasy.AI! Our AI-powered software makes it simple to generate high-quality art and images with just a few clicks. With our intuitive interface and powerful technology, you can create stunning visuals in minutes instead of hours. Try Easy-Peasy.AI today and make your projects stand out from the crowd!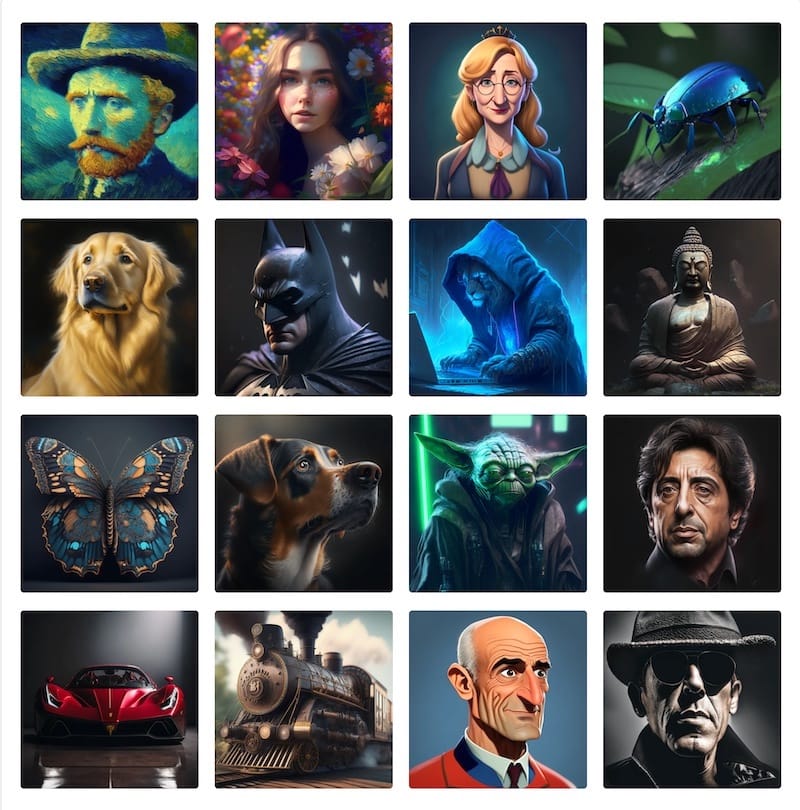 Let's chat, your AI buddy Marky is here to make things easy-peasy!
At Easy-Peasy.AI, we are proud to introduce Marky, your friendly AI buddy. With Marky, you can now talk to him in natural language and get the answers you need. From generate impressive outputs to providing you with helpful information, Marky is here to make your life easier. Try it out today and see why Marky is the only AI you'll ever need.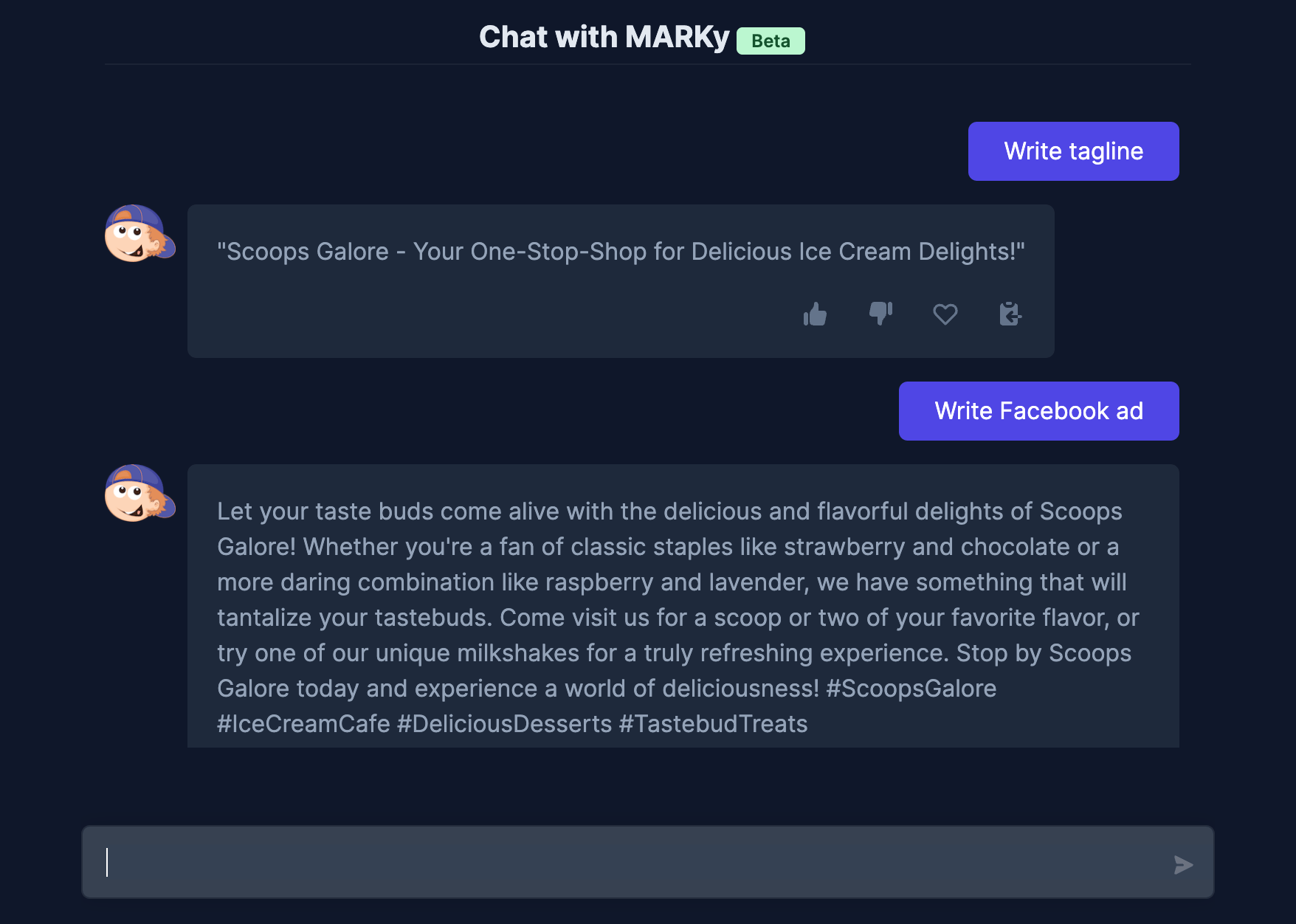 Unlock the Power of AI to Automate Audio Transcription
Are you a busy podcaster who wishes they could streamline the audio transcription process? With AI powered audio transcription, you can quickly and accurately transcribe your audio content, and even generate episode titles, description, and show notes to help you promote your podcast. Unlock the power of AI and save time, energy, and effort!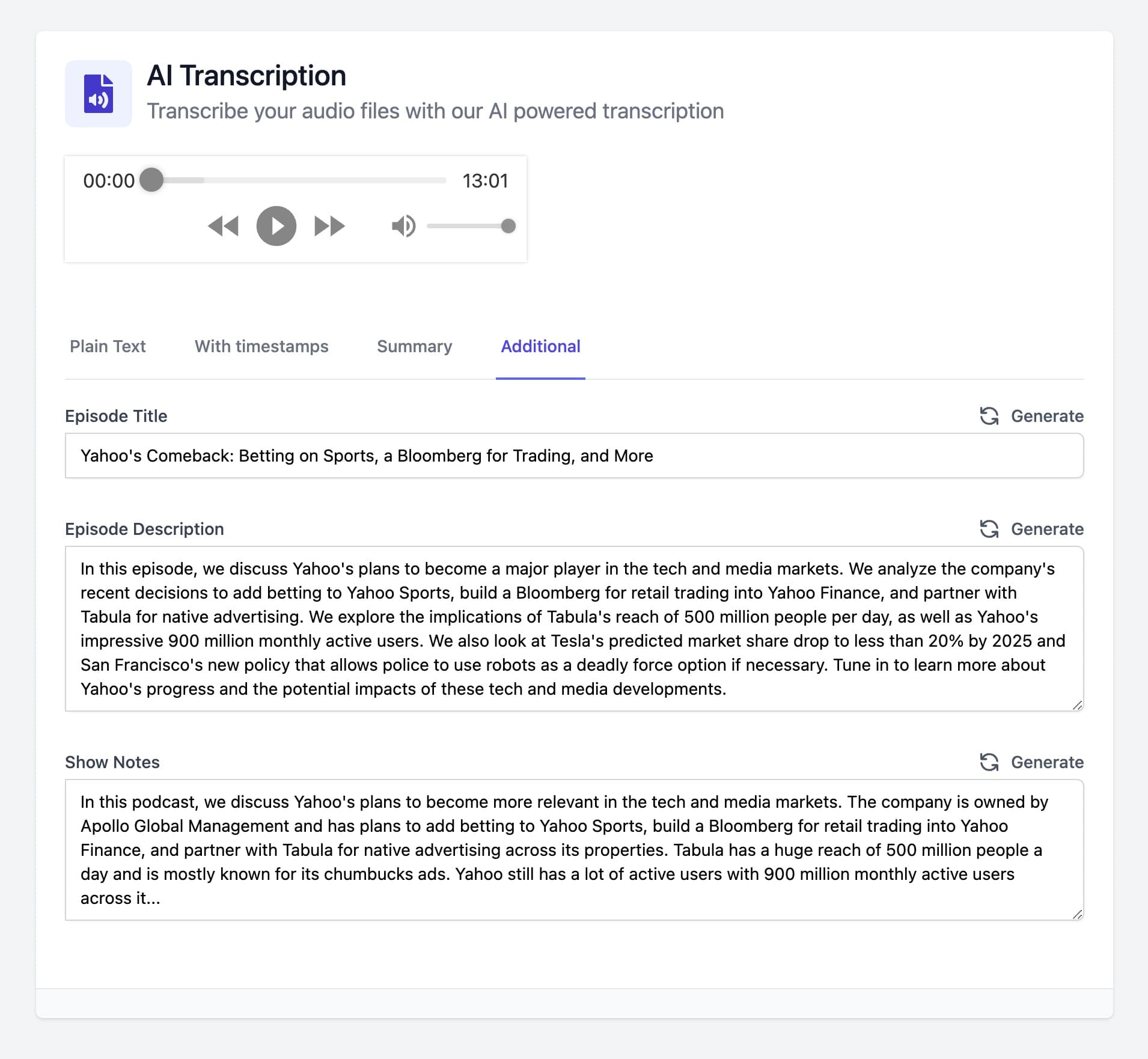 Write Long-Form Content 10x Faster
Are you looking for a better way to create long-form content? Easy-Peasy.AI is the perfect solution! With a simple and intuitive interface, it allows you to quickly and easily create in-depth content. If you ever get stuck, just type +++ or click Generate button and AI will fill in what it thinks should come next.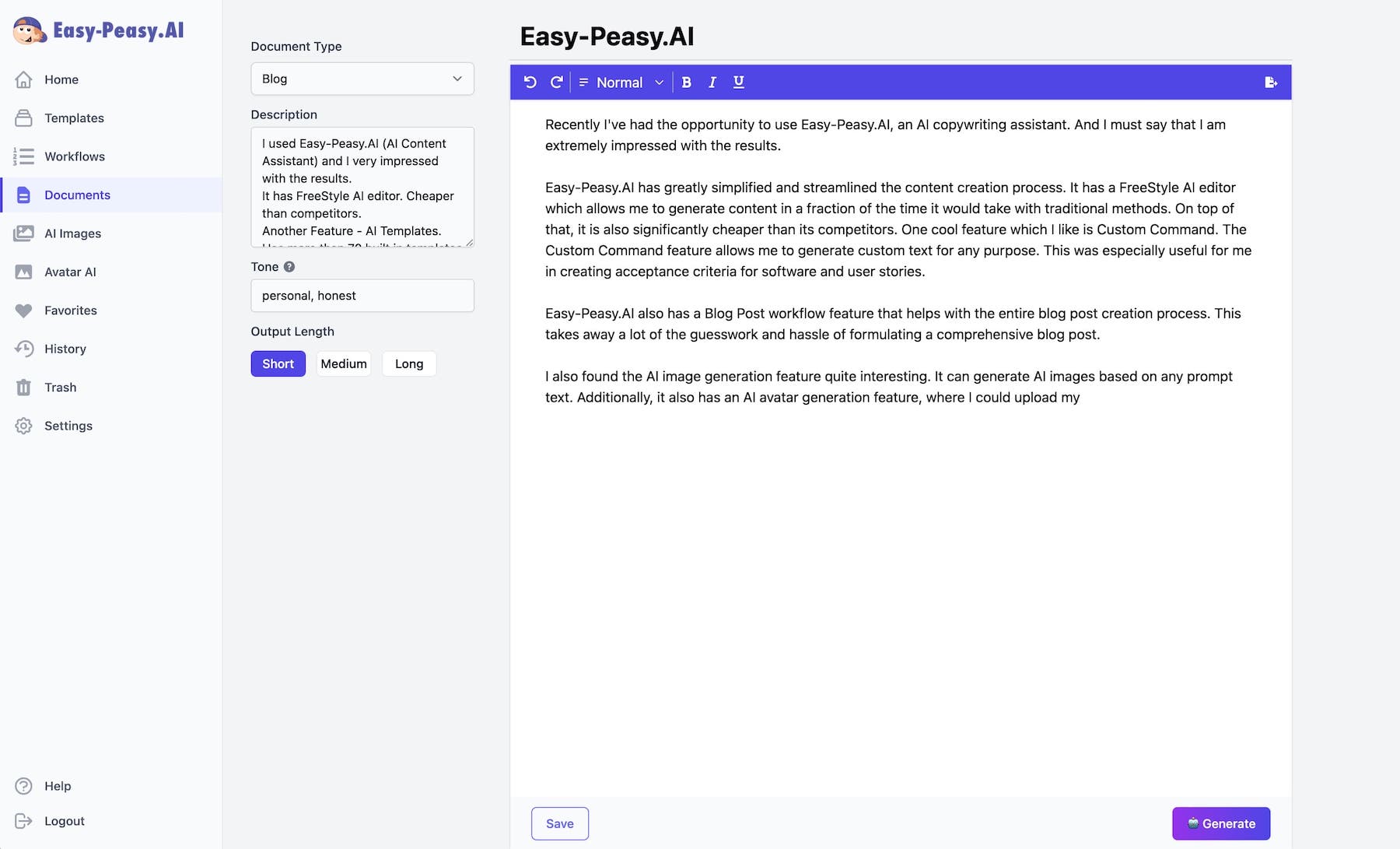 Write better and faster
Improve your copy and spark fresh ideas 10X faster with over 90 proven templates.
If you have any questions, please contact us
Frequently Asked Questions
If I purchase the Starter plan now, can I still switch to the Pro plan?
The special lifetime Pro plan above is only available on this page for a limited time only.
What's the difference between the Starter plan and the Pro plan?
The two main differences are: (1) the Starter plan has a limit of 20,000 AI-generated words and 25 AI Images per month while the Pro plan has 100,000 words and 100 AI Images, and (2) the Pro plan includes the long-form editor.
Is there any limit on how much content I can generate?
For the Starter plan, the monthly limit is 20,000 words per month. For the Pro plan, monthly usage is 100,000 words per month.
Is there a money-back guarantee?
If you don't find Easy-Peasy.AI meets your needs, we guarantee a full refund of your payment within 60 days of purchase—no questions asked.
Are there any hidden fees?
No, there are no hidden fees. You just pay One-time fee. There are NO monthly fees.
Do you offer any kind of support?
Yes, we offer email and live chat support for all of our customers.
What payment methods are accepted?
We supports all major credit cards and debit cards. Your payment method is secured by Stripe for your privacy and security.
Contact Us
Please use the form below to contact us. Thank you!
Write 10x faster
Easy-Peasy.AI can help make writing easier whether you're writing a social media caption, a blog post, or an email.